Free US Shipping - Orders Placed by 1pm Central Ship Today
Fatsac - Flyhigh Fatsac V-Drive Sac 400 lbs. Set of 2 Bags W701
Fatsac - Flyhigh Fatsac V-Drive Sac 400 lbs. Set of 2 Bags W701
Fatsac - Flyhigh Fatsac V-Drive Sac 400 lbs. Set of 2 Bags
Pro X Series V-Drive Sac (Set of 2 for 800 lbs.)
​Fit in most inboard boats rear lockers, best used in V-Drive boats that will not allow the 750lb sacs to fit. Extra valve included! Now made with an extra 4th valve at the bottom end, standard.
Dimensions:  42 x 16 x 16 inches
Weight when full: 800 pounds (2x 400 lbs.)
 Part# W701
FATSAC's are proudly made in the U.S.A. in Milwaukee, Wisconsin. Their Pro X Series Quick Connect fat sacs are made of a 3 layer Valmex material, which is similar to the materials used in making river rafts and inflatable boats. The extreme durability means it is nearly impossible to puncture these bags. These bags are handmade with strict quality control. The extra wide seams are welded and taped. Fatsac is the only ballast company that makes the extra step to tape the seams, making one more layer of protection against any malfunction. This attention to detail and quality is the reason most boat manufacturers use them for their OEM bags, in fact if you have a wake boat with stock ballast from the past 10 years I can almost guarantee there is already a fatsac in it whether you know it or not. Fatsac has long been a pioneer in wakesurfing and wakeboarding and is considered the original wake ballast co.
Customer Reviews
Write a Review
Ask a Question
08/18/2021
Joshua W.

United States
Not too big…Not too little
We wanted/needed extra ballast for our 03 21' lsvbut didn't want to lose all of the storage space in the rear lockers. These have worked great. We have another 500lbs midship and supplement organic ballast in the bow to lengthen the wave. With 4-5 people in the boat we get a really respectable wave with the h3x attached.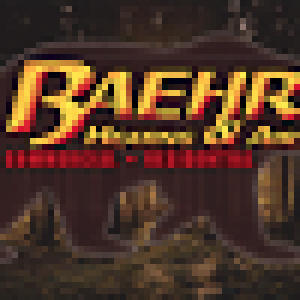 JB
06/06/2020
jason b.

United States
I recommend this product
Upgrade 04 Malibu wakesetter 25 lsv
Complete gamechanger bought the 1000 lb bow bag, 2-400lb bags for rear ballast,pump and the newest wakeshaper wow what a difference gonna grab more weight soon this boats a monster lake wrecker now!