Can You Wakesurf Behind a Ski Boat? Here's How to Set It Up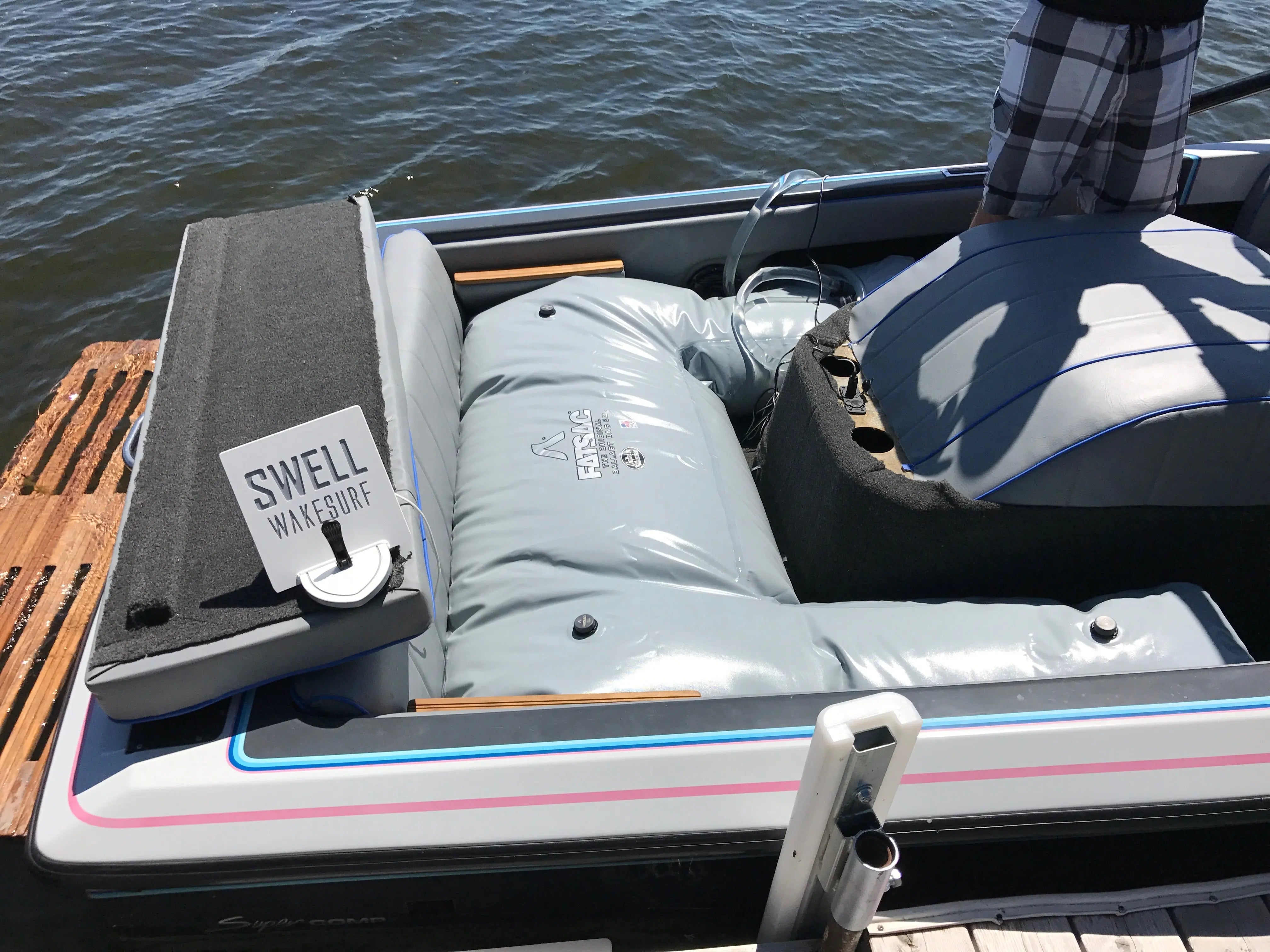 Do you want to go surfing–but you have an inboard ski boat? 
While inboard ski boats aren't necessarily designed for wakesurfing, they can make excellent surf boats with just a few small tweaks. 
Watch this video, it'll walk thru the wave and the steps to get you tossing the rope!
Fatsac Fat Seat and Pump  OR
All of the above will easily fit under one of the seats when not full so you can have the room you need when skiing and doing other activities. These bags are very durable, made of the same material as Rigid Inflatable Boats, so you can walk or sit on these no problem. 
​
Remember to always be safe while surfing and when weighting your boat. Make sure to never exceed the weight limits of your boat. 
Questions? Contact Us, give us a call to help at 651-400-2389, email at hangten@swellwake.com, or chat with us now!